Payment methods are important both to you as an owner and to your customers. The default payment channel is cash payment. You can easily add more payment channels that you want to make available to your customers.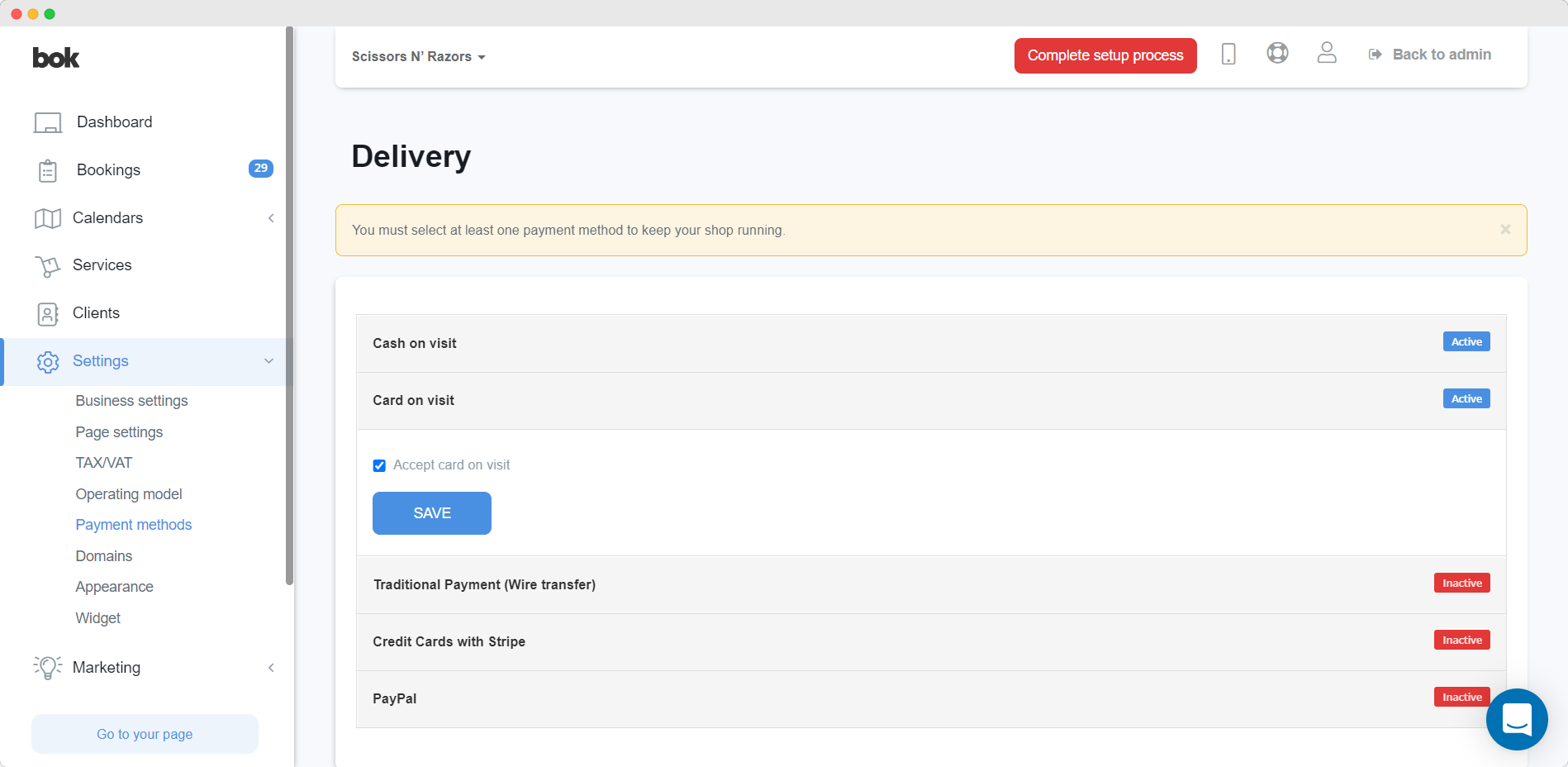 You can turn off cash payments at any time.
PLEASE NOTE!
For your site to be active, you must have at least one active payment channel.
You can activate different payments channels in payments configuration:
Traditional transfer: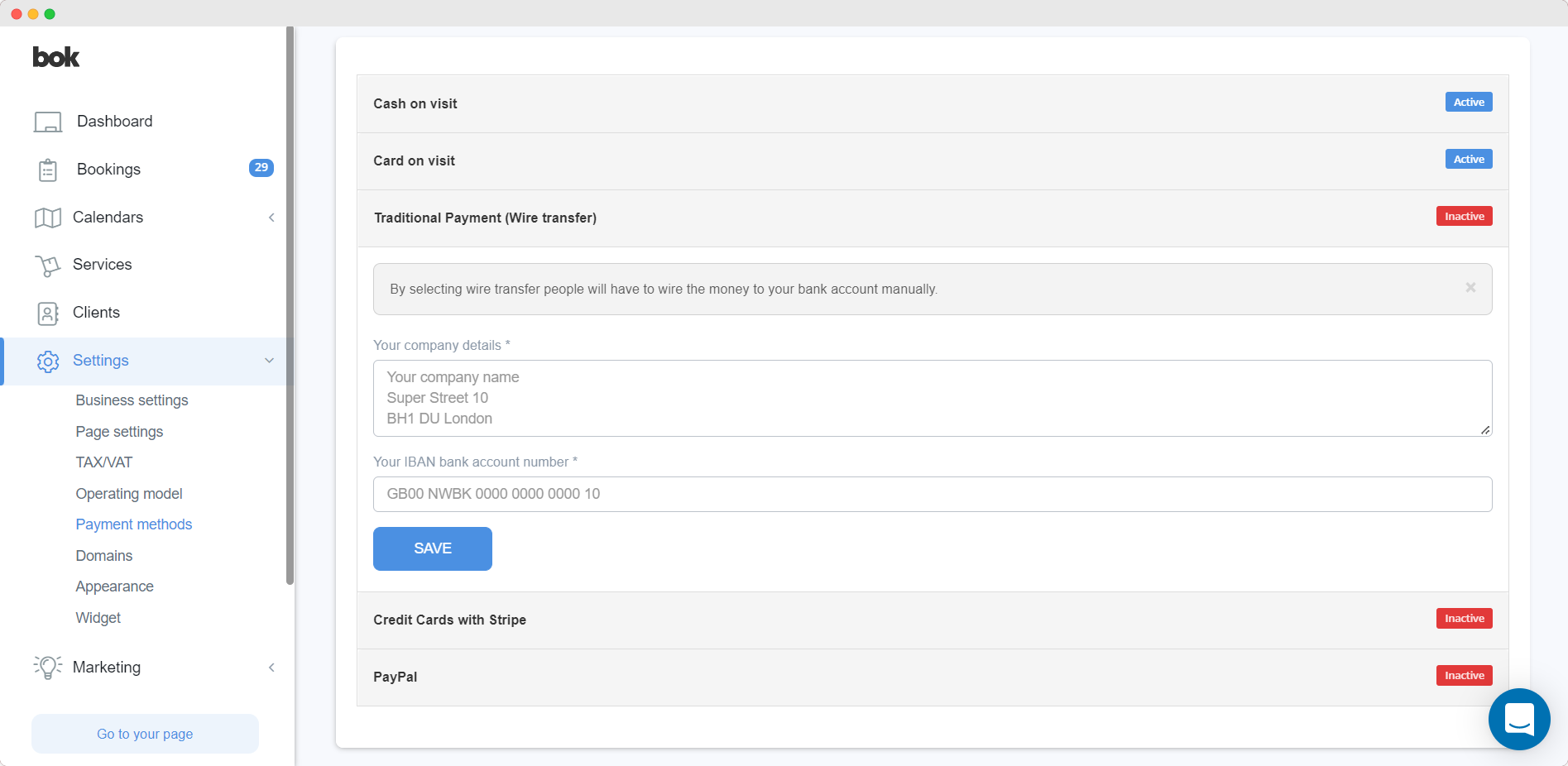 Traditional transfers are an option, however, it is not the recommended payment method. There is often a waiting time for the funds to be wired to your account, whilst services have to be processed immediately. This option may be useful though for pre-payment for large bookings, or for bookings in advance with future providing date.
PLEASE NOTE!
The system does not automatically check transfers in the bank; you must manually check the transfers and mark any orders as paid.
Credit Cards or Online transfers
The Stripe is one option to receive online payments. After configuration, your clients will have the possibility to pay with credit cards.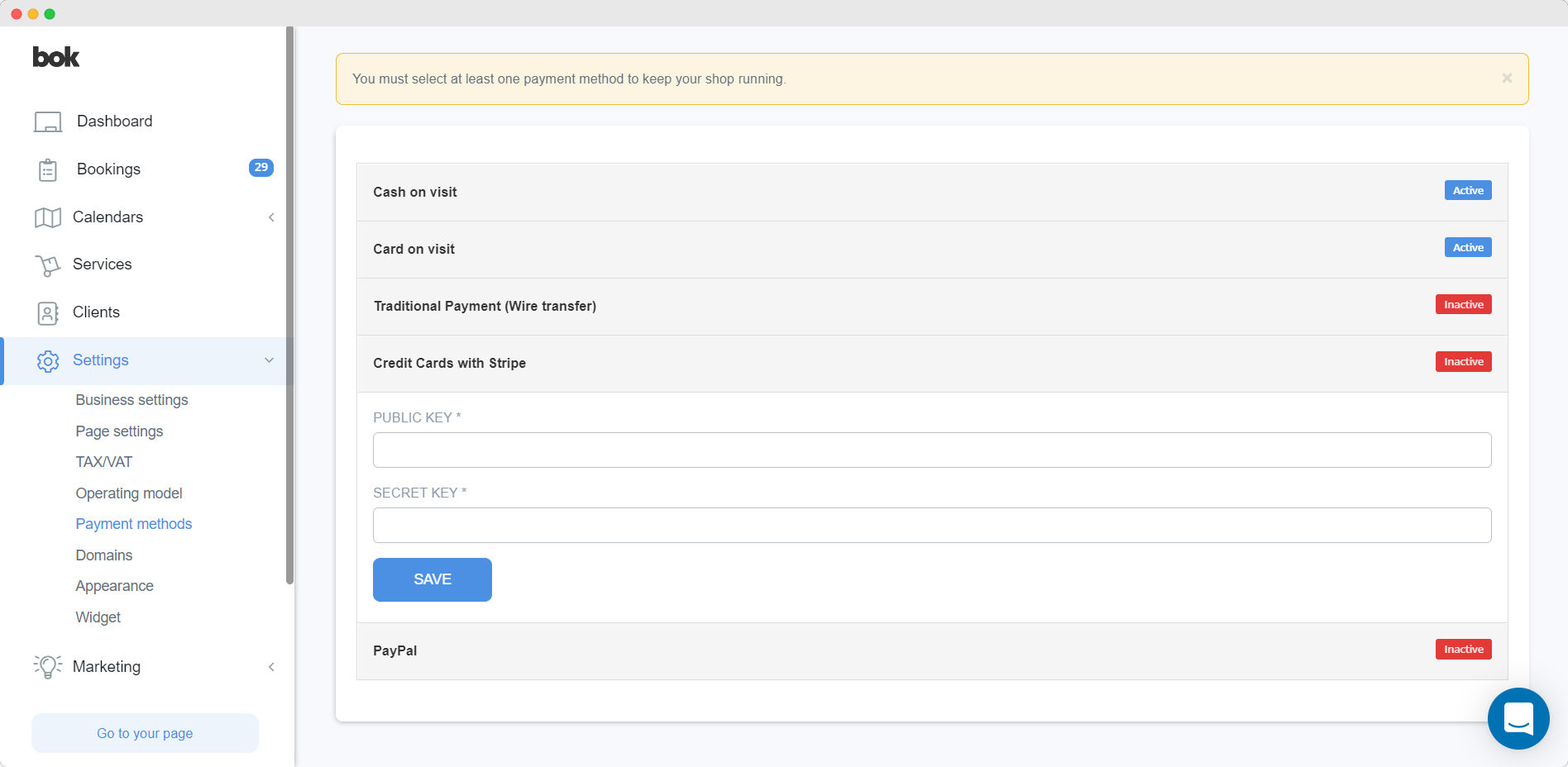 PLEASE NOTE!
In the case of e-transfer payments, the system will automatically receive information about whether the payment has been made or not and change the status of payment.
There are many payment systems available on the list. We will keep adding new integrations over time. It is very easy to configure a payment channel such as Stripe, PayPal etc. It is as simple as just copying your account ID and PIN or Secret Keys and enter them in the system.