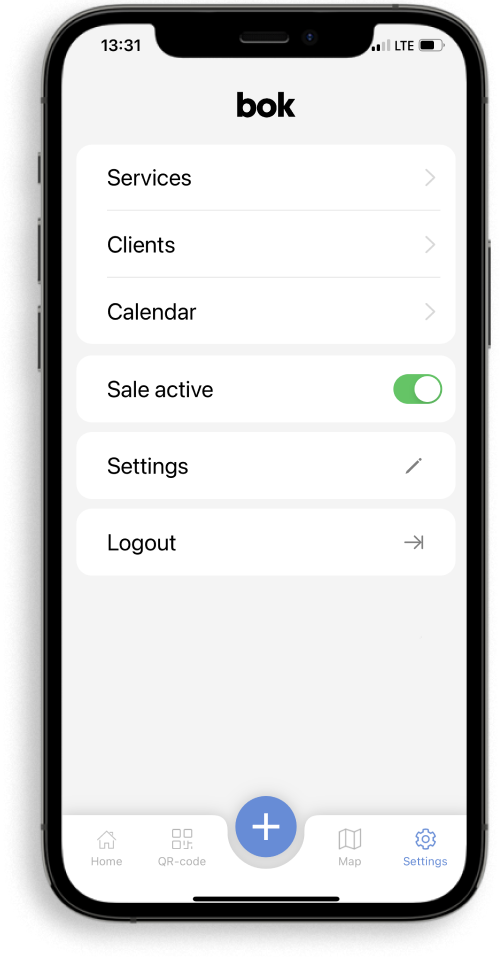 This bok.to app was designed in order to give a competitive advantage and flexibility to your business.
With the help of this app, you can:
1. Process bookings from your clients
2. See and manage a list of all available offers
3. Print PDF confirmations
4. See bookings on the calendar and much more
On the very bottom of this menu you can temporarily disable all Sales. However, be aware that if you do so, your clients will not be able to book your services until you switch this option ON again.
WARNING!
We recommend using this app together with the web version of bok.to. The app itself does not provide all functionality that can be found on the web version. However, they perfectly complement each other!